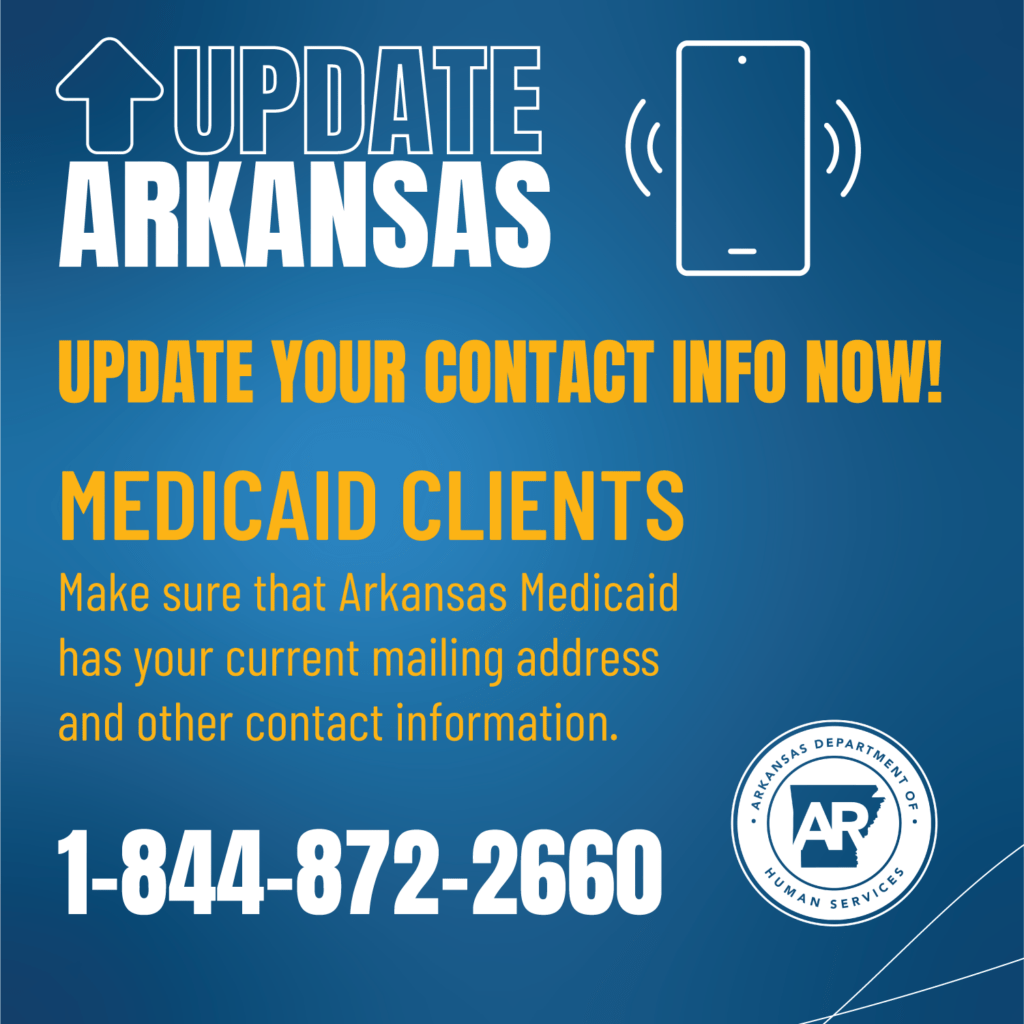 Update Arkansas
Don't risk losing your Medicaid coverage – Update your contact information and get ready to renew now!
What to do now
It's important for clients to update their contact information now to avoid possibly losing coverage. Clients need to update their information on the phone, online, or in-person.
Here's how clients can update their contact information:
Call the Update Arkansas hotline at 1-844-872-2660
Go online at access.arkansas.gov
Visit their local DHS county office to update their information (find your local office here)
Toolkits & Materials
We have created different toolkits and materials for people connected to the Arkansas Medicaid Renewal process. Click the buttons below to access the toolkit that fits you.