NOTE: Beneficiaries with questions about eligibility should contact the Division of County Operations.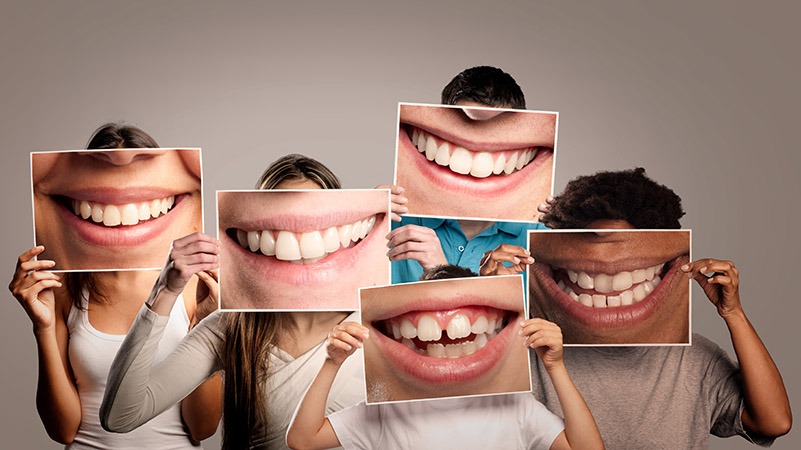 What dental services does Medicaid cover?
Medicaid will cover common dental services like teeth cleanings, x-rays, crowns, and more. These services will be covered by plans from either Delta Dental of Arkansas or Managed Care of North America (MCNA).
How do I get dental coverage through Medicaid?
Contact a DHS county office near you to apply for Medicaid Dental coverage. Find a DHS county office near you.
If you are eligible, you will be assigned to a dental carrier, and you will get a welcome packet from your carrier within 10 business days of your plan assignment.
Where can I find more information on the plans being offered?
To compare plans, you can go to either Delta Dental's website or MCNA's website. The links are listed below.
Delta Dental for Adults: www.deltadentalsmiles.com
Delta Dental for Kids: www.deltadentalsmilesforkids.com
MCNA Dental: www.mcnaar.net
What if I don't have a dentist? Where can I get help finding one?
If you don't have a primary dentist and need help finding one, you can contact Delta Dental or MCNA at the numbers listed below or by following the links to their websites.
Delta Dental: 1-866-864-2499
Website: Click Here
MCNA: 1-844-341-6262
Website: Click Here
If you have a dentist but want to know if your dentist is a part of your dental carrier's network, you can check your carrier's website.
Will I have to pay for these services?
Unless your child is in ARKids-B, you will not have a co-payment. You also don't need to worry about paying for any services covered by your plan. The only time you will have to pay is if you get services not covered by your plan. If you want to know what services are covered, call your provider or check your plan on your provider's website.
How much does Medicaid cover?
For children under age 21: Dental services will be covered for people who get Medicaid, ARKids First-A, and ARKids First-B.
For adults: Medicaid will cover up to $500 a year worth of dental services excluding dentures and tooth extractions.
Note: Adults living in a Human Development Centers or nursing homes and those enrolled in the Program for All Inclusive Care for the Elderly (PACE) program, will have their services paid for by the Arkansas Medicaid Fee for Service program rather than through a Delta Dental or MCNA plan. For additional information on the Arkansas Medicaid Dental Fee for Service program, enrollees can call the assistance line at 501-320-6230.
How can I change my dental coverage plan?
Two Dental Managed Care carriers manage the Arkansas Medicaid Dental program:
You have 90 days from when you are assigned the plan to switch plans or providers. After that 90 days, you will only be able to change during the annual open enrollment period or "for cause."
You can request to change "for cause" anytime for reasons that may include:
The plan or provider does not, because of moral or religious objections, cover the services that you need.
You need several services to be done at the same time and not all of those services are available in the provider's network; or your primary care dentist thinks having the services done separately would put your health at an unnecessary risk.
You have gotten poor quality of care from the plan or the provider.
You have a lack of access to services covered under your plan.
You have a lack of access to providers experienced in helping you.
To find out if you can change your plan or provider "for cause," call Connect Care at 1-800-322-5580 to make your request. In the request, please tell us the reason you want to change, and send us any information given to you by the provider showing why you want to change providers or plans.
Annual open enrollment for dental services will be held November 1 – December 15 each year. If you are happy with your plan, you do not have to change, and your coverage will continue with the same dental carrier and with the same benefits you had last year. If you would like to switch plans during open enrollment, call 1-800-322-5580 Monday through Friday from 8:00 a.m. to 4:30 p.m. Any changes made to your dental coverage during open enrollment this year will go into effect on January 1, 2020.
Dental Managed Care Organization Ownership and Control
Dental Managed Care Organization Ownership and Control Information
Contract Information