There are many opportunities to intern at DHS in both paid and unpaid positions. If you are interested in interning at DHS, please send your name, contact information, resume, and the Division you are interested in interning with to dhs.recruiting@dhs.arkansas.gov. Many of our interns go on to work full-time for the Department and have long careers of public service with the agency.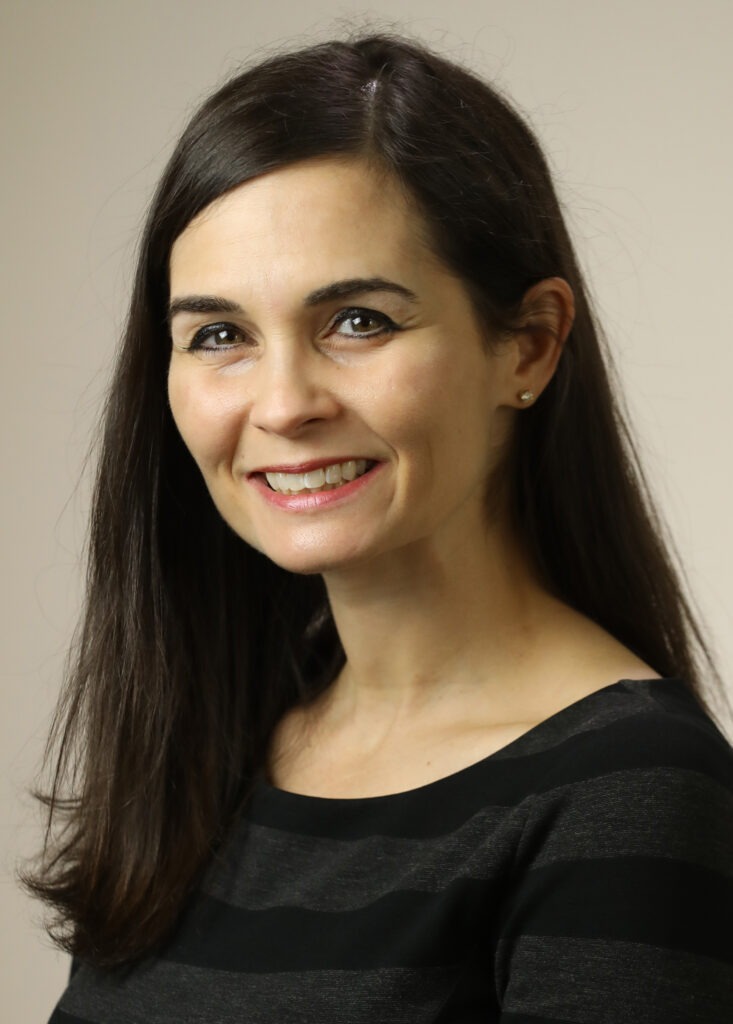 "Prior to my internship with DHS, I had primarily considered the non-profit world as a career path that would align with my core values. My internship experience with DHS not only provided an excellent education about state government but also introduced me to a wider range of professional opportunities as well as a vast network of committed public servants. It was a critical stepping-stone that introduced me to the field of child welfare, which is now both my chosen profession and my passion!"

— Christin Harper,
Assistant Director of Infrastructure
and Specialized Programs
Division of Aging, Adult, & Behavioral Health Services
The Division of Aging, Adult, & Behavioral Health Services offers a one-year, full-time, pre-doctoral internship in professional psychology at the Arkansas State Hospital. The program is a member of the Association of Psychology Postdoctoral and Internship Centers (APPIC) and has been fully re-accredited until 2021 by the American Psychological Association's Commission on Accreditation. Learn more about this internship opportunity and the hospital.
DHS Fellows for Public Service
The Department of Human Services (DHS) created the Fellows for Public Service program as a way for current and recent graduates to gain real-world experience while developing new skills and giving back to the state of Arkansas. Fellows gain experience through an intensive project assignment chosen by the Fellows Program Coordinator. These projects address real issues, policies, strategies or problems facing specific DHS programs and divisions.
Fellows learn about internal processes and procedures and key linkages to other divisions, government agencies and community organizations. Fellows also receive one-on-one professional development opportunities, training through workshops and seminars and bi-weekly compensation.
Projects
Project assignments are developed based on a number of factors including the Fellows' interest, experience and skills, in addition to DHS priorities and resources. Every effort will be made to match the selected Fellows with their preferred projects, although there is a chance a Fellow may be paired with a different project that is an appropriate fit.
Qualifications
Eligible applicants must be:
Currently enrolled in an approved graduate program and in their last year of study OR a graduate of an approved graduate program; AND
Have the ability to work between 20 and 30 hours per week.
Approved graduate programs include Public Administration, Public Policy, Education, Health Administration, Business Administration, Social Work, Public Service, Sociology, Psychology and Law. Related fields from accredited academic institutions also may be accepted.
Responsibilities
Fellows are required to complete orientation, develop a Project Work plan, develop an Individual Development Plan to guide professional development, participate in weekly meetings, engage in both project and career development components of the program and comply with all DHS and State rules and policies as required of all DHS employees.
For more information or to apply, please contact dhs.staff.development@dhs.arkansas.gov or 501-682-6497.
Department of Transformation and Shared Services
One goal of the Department of Transformation and Shared Services (TSS) is to cultivate a pool of diverse talent for the next generation of professional workers. With MyARInternship, students can apply knowledge gained in the classroom to real life on-the-job experience. For more information and to apply, visit: MyARInternship