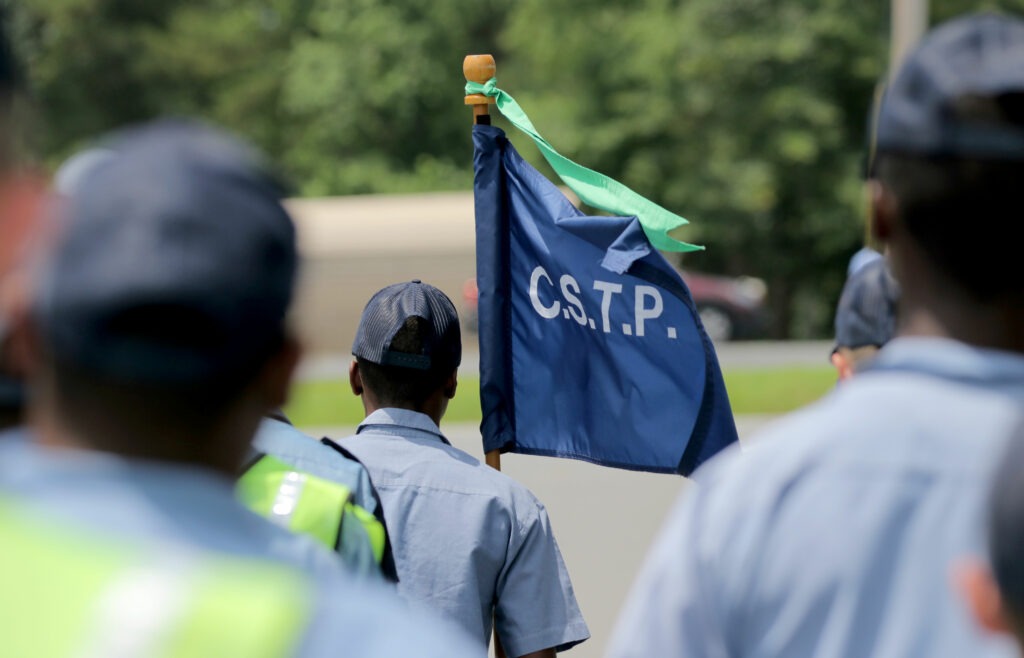 The Civilian Student Training Program (CSTP) is open to juvenile court-ordered male participants ages 13 to 17 years old. It is an eight to nine-week residential program that teaches behavior management, criminal behavior deterrence, citizenship, physical fitness, academic and life skills, and community service.
When students leave the program, they participate in a one-year re-entry/mentorship program that helps students remain productive and successful members of their communities.
Since its inception in 1993, CSTP has graduated about 7,000 students, with many earning their GED certificate through the program. In addition to academic achievement, CSTP's success is measured by its 85 percent non-repeat offender rate for graduates.
Civilian Student Training Program (CSTP)
Camp Robinson
P.O. Box 7
North Little Rock, AR 72199-9600
Phone: (501) 534-3170