NOTE: Beneficiaries with questions about eligibility should contact the Division of County Operations.
PASSE is a program that serves Medicaid clients with complex behavioral health, developmental, or intellectual disabilities.
The goal of the PASSE system is to monitor client's health care needs, keep them healthy, and help them reach goals. DHS, AFMC and each PASSE continues to work together internally to address questions or concerns for providers and clients about the PASSE program as they arise. March 1, 2022 was the three year anniversary of the PASSE program which is currently serving over 55,000 Arkansas Medicaid clients.
A Medicaid client's services are managed and reimbursed by the PASSEs if the person:
is on the Developmental Disabilities (DD) Waiver
is on the DD Waiver wait list and gets Medicaid state plan services
lives in a private DD Intermediate Care Facility
has a Behavioral Health (BH) diagnosis and needs services in addition to counseling and medication management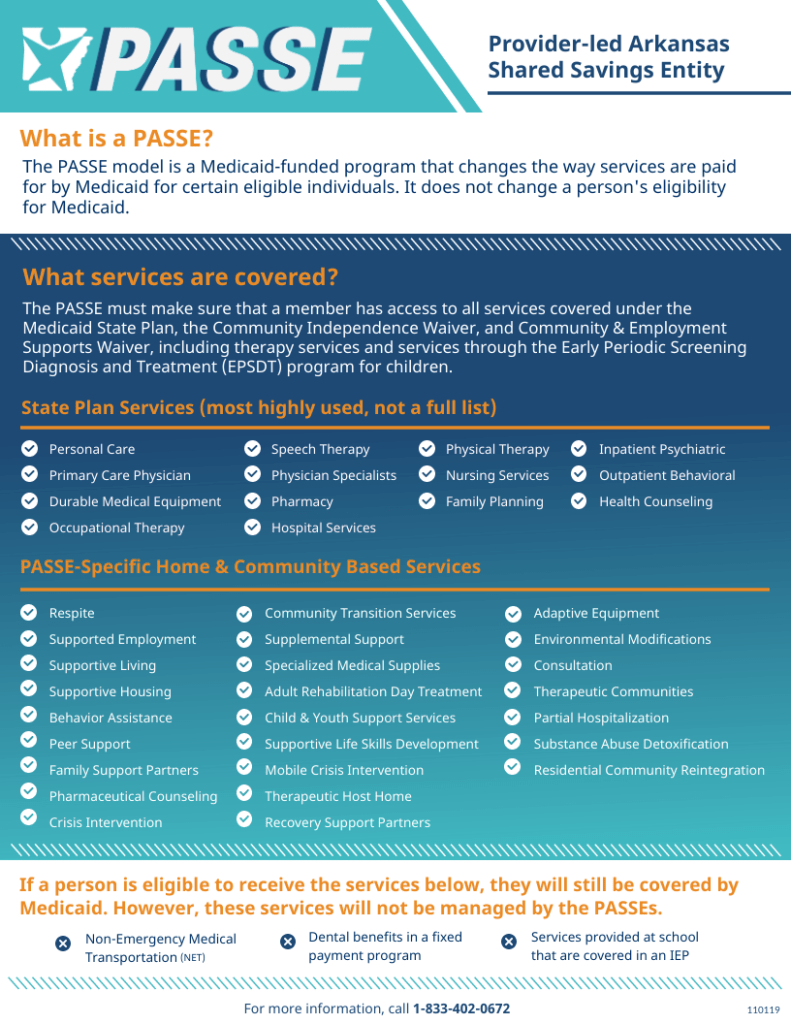 Sign up to receive important updates from DHS: Email Sign Up