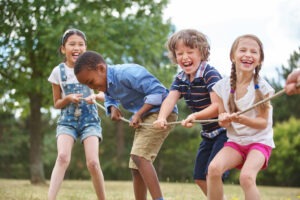 We know you might have a lot of questions about ARKids coverage. We've included the questions we get from families the most on this page. But DHS also has a handbook that you can save to your computer or print out that has helpful information you might want.
Find a copy of the handbook here: Arkansas Medicaid Beneficiary Handbook. 
Apply now: https://access.arkansas.gov/
---
How do I know if my children are eligible?
Visit the eligibility page for all the eligibility answers.
How do I apply?
Applying is easy. Click on the application tab for instructions.
What if my children currently receive Medicaid benefits? Do I still need to apply?
No. That means your children are already receiving ARKids A and you do not have to do anything else.
Does ARKids cover dental services?
Yes. Both ARKids A and B cover dental services including approved orthodontic services. The ARKids B coverage requires a copayment.
Are there premium, deductible or copayment costs for ARKids health coverage?
There are no premiums or deductibles for ARKids coverage under A or B. ARKids A does not require any copayments for children under 18. Nominal costs for services apply for those that are 18 years old. ARKids B coverage usually requires a copayment of $10 per office visit. You can visit the benefits page for information about covered services under ARKids, and requirements for authorizations, limits and copayments.
Does ARKids provide services for adult parents or caregivers?
No. ARKids is a program only for children younger than 19. Regular Medicaid services are available for those 19 and older. However, parents and caregivers are counted toward the number of family members when determining eligibility.
Are there annual out of pocket limits for ARKids coverage?
Yes. ARKids A coverage does not have any out of pocket costs. Coverage for those in ARKids B will have an annual limit equal to five percent of the family's annual gross income (before taxes). For example, if a family of four has an annual gross income of $40,000 then their cost sharing out of pocket expense would total $2,000 ($40,000 x 5% = $2000).
Does ARKids cover behavioral health and substance use disorder services?
Yes. Both ARKids A and ARKids B cover counseling services for behavioral health and substance use disorders. The ARKids B coverage requires a copayment.
For more information call the ARKids hotline at 1-888-474-8275.
Apply now: https://access.arkansas.gov/