ConnectCare

To enroll in the ARKids First program, you must choose a primary care doctor—a ConnectCare doctor. The ARKids First application asks you to name your top three choices to be your child's doctor. If none of your choices is available, your local DHS office will contact you. For a list of participating ConnectCare doctors, call 1-800-275-1131.
Division of Behavioral Health Services
We know that if your child is having emotional or behavioral problems, it can affect the whole family's health. There is somewhere to turn for help for your child's mental health problems. Call the Division of Behavioral Health Services at 1-877-227-0007.
ARKids-B Behavioral Health and Substance Use Disorder Services
Medicaid will, in some cases, pay for behavioral health services for ARKids-B members who need some help adjusting to difficult situations or alleviating depression or anxiety. The care must be provided by a certified Outpatient Behavioral Health Services (OBHS) provider or by a behavioral health worker who works for the school or under a contract with the school. Most services are available without prior approval, however, if continued treatment is needed, the provider would have to get Medicaid's approval.
Medicaid will also pay for substance use treatment services, such as outpatient counseling and some hospital detoxification services. The detoxification services may occur in an acute/general hospital setting, or in a residential substance abuse treatment facility depending upon needs and age of the member.
A referral from a PCP may be required for individuals needing counseling services. If the person needs more than eight hours of care within a 24-hour period, the doctor or other provider will need to apply for an extension of benefits for the patient. If you have ARKids B, you will have to pay a co-payment to the provider.
Supplemental Nutrition Assistance Program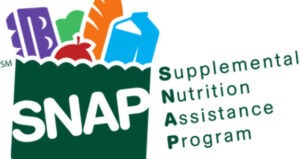 The Supplemental Nutrition Assistance Program (SNAP) (formerly known as Food Stamp Program) provides food assistance to eligible households to cover a portion of a household's food budget. Benefits are distributed through an Electronic Benefits Transfer (EBT) card.  SNAP benefits can be used to purchase eligible food items for home consumption including seeds and plants which produce food for consumption by SNAP households. Farmers markets are available for SNAP benefits as well as eligible retailers.  In addition to food assistance, the program provides SNAP recipients with nutrition education, employment and training, and work experience in some cases.
For more information, visit Supplemental Nutrition Assistance Program