Individual Development Accounts, or IDA, are special bank accounts available at Southern Bancorp that help eligible individuals and families save money through a matched savings program. For more than thirty years, Southern Bancorp Community Partners has been working to provide entrepreneurs, homeowners, and individuals with the financial tools needed to achieve the American Dream – regardless of their zip code.
How does an IDA work? Eligible individuals make monthly deposits to their IDA. Those deposits are then matched up two or three times to pay for qualifying purchases like homes, starting a business, or paying for school. For example, if you deposited $100 into your IDA, Southern Bancorp would deposit up to an additional $300. Your $100 savings just became $400!
The IDA program is open for a limited time for applicants on a first come, first served basis. Matching funds are not guaranteed, so don't wait – apply before December 31, 2023.
Eligibility
Program eligibility is dependent on the following:
You must be an Arkansas resident
You must have one dependent under the age of 18
Total Income
Number of assets
Have net worth resources that total less than $10K (Homes and vehicles are not included)
How To Get Started
Application Checklist
Please ensure you have all the required documents below to complete your IDA application.
Proof of Citizenship (One of the following)
Social Security Card or
Certificate of naturalization or
Certificate of citizenship
Family Status (Proof of at least one dependent under the age of 18)
Birth Certificate or
Tax return with dependent(s)
Annual Income (Income must be verified to determine eligibility)
Please provide at least one of the following:
Pay Stubs (4) showing year to date earnings
W2 form
Most recent tax return
Employment Contract
For self-employed individuals – forms of income verification accept able to the IRS
For unearned income, verification from the source
Banking and Investments (One copy of latest statement)
Most recent checking and / or savings account statement
Most recent investment statement (401k, IRA, other investments)
Videos, Graphics, and Other Materials
Social Media Graphics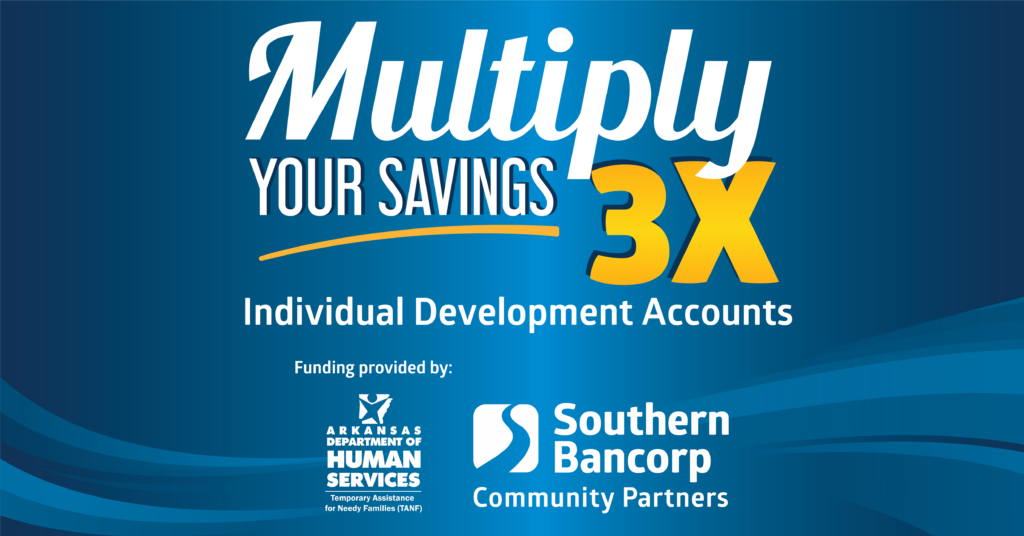 Flyers and Posters