Are you a Medicaid client? If so, make sure your address is up to date in our system. Visit Ar.gov/update for full details
Applications for the Arkansas Rent Relief Program are now closed. Rental assistance is available through the Emergency Solutions Grant Program.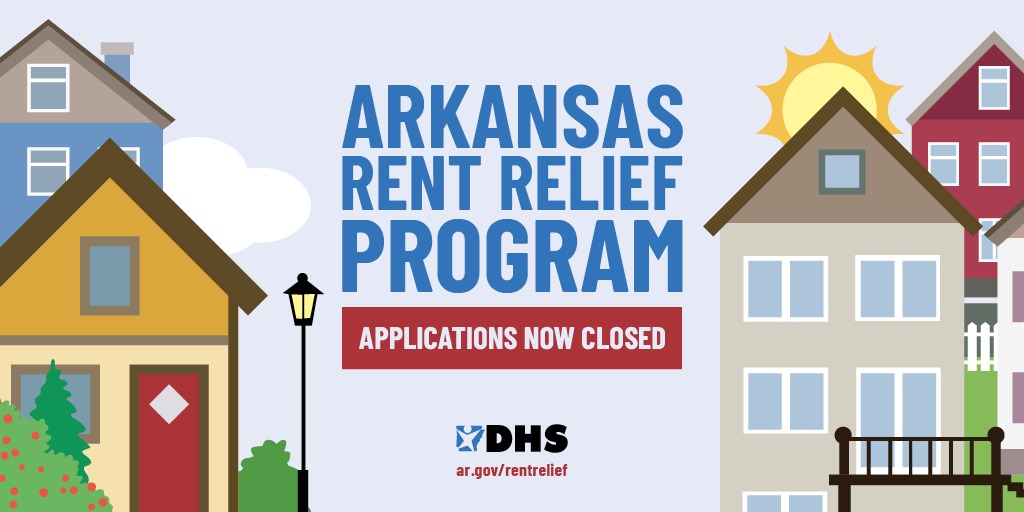 Program Update

• The Arkansas Rent Relief Program is no longer accepting new applications or extension applications as of noon on April 1, 2022. Applications that have already been received will be processed. You may check on the status of an existing application by clicking the Track Status button below.

• Low-income Arkansans needing rental, homelessness prevention, or rapid re-housing assistance can apply for funds through the Emergency Solutions Grant program, funded by DHS, and administered by organizations across the state. Funding is available for eligible individuals. To find an Emergency Solutions Grant provider, please click here.

Benton County and Washington County residents: Your county has its own rental assistance program and has requested residents to apply directly to the county program. Program information for your county can be found here:

• Washington County
• Benton County

Resources
DHS has the following resources to help you:
Also Available: COVID-19 Emergency Solutions Grant
This program is different than the Arkansas Rent Relief Program. The DHS Division of County Operations partnered with community organizations throughout the state to distribute Emergency Solutions Grant funds to eligible Arkansans who are homeless or at risk for homelessness due to the coronavirus pandemic. Organizations were awarded funds in three categories:
Street Outreach: to engage those who are homeless and not staying in a shelter or other housing;
Homelessness Prevention: offers rental assistance and other supports for those who are at risk of becoming homeless to allow them to stay in their homes or relocate;
Rapid Re-Housing: help finding and paying for housing for those who are homeless and case management during the transition to stability;
Emergency Shelter: support for shelter operations along with critical services to shelter residents such as child care, skills training, and transportation assistance.
A list of groups by county can be found here along with name of the person applicants in that county should contact is listed as the ESG contact for each group. You must apply for this funding through the organization in your county — not through DHS.