Arkansas Senior Medicare Patrol (SMP) will empower and assist you to protect, detect, and report Medicare fraud.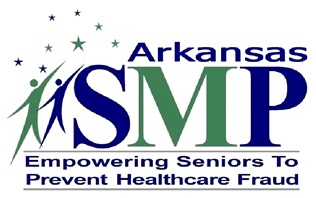 This program was developed to help you understand more about health care fraud. It involves recruiting retired persons to teach Medicare and Medicaid clients to recognize and report health care fraud.
If you have questions or concerns about health care fraud, are interested in volunteering, or would like to schedule a free speaker, call Arkansas SMP 1-866-726-2916. You may also email Kathleen Pursell at kathleen.pursell@dhs.arkansas.gov.
Become a SMP Volunteer
To volunteer click the "YES! I WANT TO VOLUNTEER" link below. The SMP Volunteer Contact Form will be available online to fill out and a link to email the form to Dee Edwards, the volunteer coordinator, is available on the form. Once your form is received, you will be contacted about the many wonderful opportunities available.
Stay Connected
Like and follow us on Facebook to view and share the most up-to-date media to help detect, protect, and report Medicare fraud!
Newsletters
Fraud in the News
Scam and Fraud Alerts
Videos
American Sign Language Videos
Print Materials
Use this information to share with Medicare/Medicaid consumers and caregivers to help spread information that will empower everyone and to avoid Medicare and Medicaid Fraud.